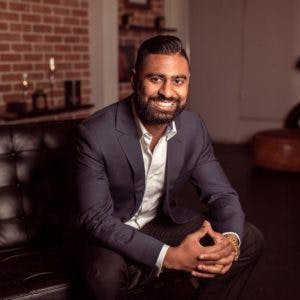 "My mission is simple, it is to show you my energy, dedication and passion for Real Estate. Which in turn will result in a successful and polished experience. "
Selling or purchasing a home is without a doubt a stressful decision. One of the decisions that can add on to the stress is choosing the right Realtor®whom will help with the advising of selling or buying your home. With thousands of Realtors®
in the Lower Mainland of BC, how do you know who is the right one for you? Runesh's goals as a Realtor® have always been genuine and transparent, and that is to make sure your biggest investment is handled with the utmost care and professionalism, while being around a very highly enthusiastic energy to make sure you receive a memorable and exciting experience.
With almost a decade of customer service and sales experience, which includes a background in Finance prior to Real Estate, Runesh understands the importance of listening and ensuring that all your needs can be met. A tailored energetic approach to each client has been the key ingredient to Runesh's ongoing success in todays market. Whether you're purchasing your first home, downsizing, upsizing, looking for an investment property, nothing will change in the experience and service you are promised to receive!